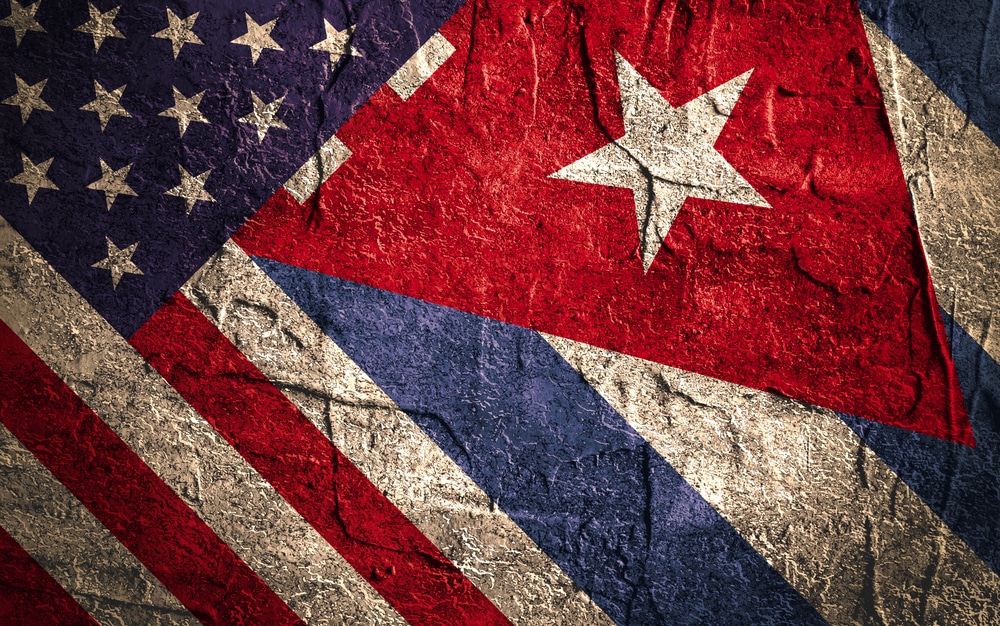 Assessing Your Exposure to Helms-Burton Title III Claims for Cuban Expropriated Property
August 17, 2019 | International Law Updates
In 1959 Fidel Castro's regime seized billions of dollars' worth of property as he overthrew a U.S.-backed Havana to establish a socialist state and concretize relations with Cuba's emerging Soviet allies. The properties seized by Castro, 90% of which were owned by individual Americans[1] (and the other 10% owned by corporations),[2] were one of the most visible signs of the American stronghold on the Cuban economy. In 2015 there were over 5,900[3] claims relating to the properties that the regime seized– claims which were certified through the federal Foreign Claims Settlement Commission.[4] The total combined property valuation ranges from about $2 billion to upwards of $8 billion.
The United States government announced on April 17, 2019, that it intended to activate Title III of the Cuban Liberty and Democratic Solidarity Act of 1996, popularly known as the Helms-Burton Act (the "Act"). Title III of the Act allows U.S. nationals, commencing May 2, 2019, to sue in U.S. federal courts any person who knowingly "traffics" in property which the Cuban government confiscated on or after January 1, 1959. This announcement has generated global concern because there are thousands of possible plaintiffs with claims valued in the billions of dollars.
Title III of the Helms-Burton Act
Allows S. Nationals to sue any person who knowingly traffics in property confiscated by the Cuban government;
Resulting in exposure arising from thousands of possible plaintiffs asserting billions of dollars in claims; and
Affects property confiscated after January 1, 1959.
Any U.S. national who owns the claim to property expropriated by the Cuban government can sue in federal court. Plaintiffs can include U.S. businesses and citizens, as well as those who were Cuban nationals at the time of the confiscation, but who since then have become naturalized U.S. citizens.
The term "trafficking" as used in the Helms-Burton Act is remarkably broad and has yet to be tested in court. Trafficking can include any person or company that directly or indirectly participates in or profits from any activity involving confiscated property. This would include, for example, financial institutions and companies doing business with any person or entity operating on expropriated property.[5] This expansive definition of trafficking encompasses not just individuals and companies directly involved in trafficking, but also those who profit from the use of confiscated property. Damages arising from claims under the Helms-Burton Act are based on the value of the property and can be substantial, and even allow recovery of attorney fees and treble damages if plaintiffs meet certain conditions.
Importance of Evaluating Exposure and Assessing Options
Businesses engaged in direct trade with Cuba, or that have economic ties to third parties engaged in commerce with Cuba, need to consider the risk of substantial civil liability imposed by Title III of the Helms-Burton Act. Despite the wide reach of the act, which allows plaintiffs to commence legal actions in U.S. courts against anyone who traffics expropriated property, there are affirmative steps that businesses can undertake to protect against Title III lawsuits. These include, for example:
Commencing an immediate assessment of commercial activities in Cuba, direct or indirect, to determine potential exposure to claims under the Act;
Investigating if the business engaged in past due diligence to determine if it was involved in trafficking in property that was expropriated from a U.S. national by the Cuban government. Such efforts could be used to defend against Title III claims that a person or entity knowingly trafficked in property;
Identifying any future commerce with Cuba to assess exposure to Title III claims, particularly because claimants will file lawsuits irrespective of the remoteness of the alleged trafficking. To that extent, such commerce would move forward after conducting due diligence, incorporating contractual language involving disclosure, and adding warranties that are pertinent to potential allegations of trafficking which are aimed at protecting a business's interest while mitigating exposure;
Preparing a plan of action to assemble viable defenses against Title III claimants. For instance:

Defendants can argue U.S. courts lack personal jurisdiction to hear a lawsuit brought by U.S. plaintiffs because defendants lack sufficient contacts with the United States;
Several U.S. trading partners, including Canada, Mexico, and the European Union, have adopted "blocking legislation," which blocks recognition of Title III judgments issued by U.S. courts, hampers discovery efforts of claimants, and subjects plaintiffs to retaliatory lawsuits in countries that have enacted legislation against the Act. For example, a Canadian company found liable for trafficking and then has its U.S. assets seized to satisfy a judgment could assert a "clawback" claim against the U.S. plaintiff in Canadian courts to monetarily recover for the seizure;
The validity of a U.S. lawsuit can be challenged because the Act imposes a crucial two-year statute of limitations on claims, obligating plaintiffs to move quickly and decisively in filing potential claims;
Enforcement of successful Title III claims will be difficult because the defendant may not have assets in this country, and the U.S. is not signatory to any international treaty on the reciprocal recognition of court judgments;
Certain business sectors (e.g., travel services and telecommunications) may be exempted from Helms-Burton lawsuits.

Preparing a successful exit strategy from Cuban commerce if it is determined that a claim may be meritorious.
In light of the serious risk to businesses directly and indirectly involved in Cuba's commerce, such businesses should retain legal counsel to evaluate their potential exposure under Title III of the Helms-Burton Act, determine what steps can be taken to mitigate the exposure, and identify available legal defenses.
About Manny Medrano:
Partner, Zuber Lawler
mmedrano@zuberlawler.com
Manny Medrano is an experienced trial attorney who focuses on white collar criminal defense, financial litigation and internal investigations. He has defended corporations, senior executives, public officials and private individuals in criminal investigations, regulatory actions, trials and appeals. Prior to joining Zuber Lawler, Mr. Medrano served as a federal prosecutor in the U.S. Attorney's Office in Los Angeles. He served as Chief of the Asset Forfeiture Section, and Deputy Chief of the Criminal Complaints Unit. During Mr. Medrano's time as a federal prosecutor, he conducted lengthy grand jury investigations, and prosecuted cases involving complex financial crime and RICO, money laundering, narcotics, government fraud and violent crime. He tried numerous precedent-setting cases as lead prosecutor, including the 1985 kidnapping, torture and murder of DEA Special Agent Enrique Camarena in Mexico, which was the subject of the Netflix show Narcos Mexico. For his work on that case he received the prestigious Department of Justice Director's Award for Superior Performance. As a federal prosecutor he tried 60 cases to verdict, never losing a jury trial.
About Zuber Lawler:
Zuber Lawler focuses on intellectual property, IPO's, deals, regulatory work and litigation. The firm manages matters for clients throughout the world from offices in Chicago, Denver, Los Angeles, New York, Phoenix, and Silicon Valley. Zuber Lawler represents a long list of Fortune companies, global funds and government entities. The firm has also worked with cannabis clients for over 12 years, and currently represent some of the industry's leading companies.
[1] https://apnews.com/1f7f48b01fb646549de3a1d07676d929
[2] e.g., Office Depot and Exxon Mobile claim a combined $400 million
[3] Up to 200,000 uncertified claims may exist
[4] The Foreign Claims Settlement Commission is a quasi-judicial, independent agency within the U.S. Department of Justice which adjudicates claims of U.S. nationals against foreign governments, either under specific jurisdiction conferred by Congress or pursuant to international claims settlement agreements
[5] E.g., Carnival, which had been docking on contested Cuban waterfront property, is now in the middle of lawsuits for profiting on property that was confiscated