Dr. Jayashree Mitra
Partner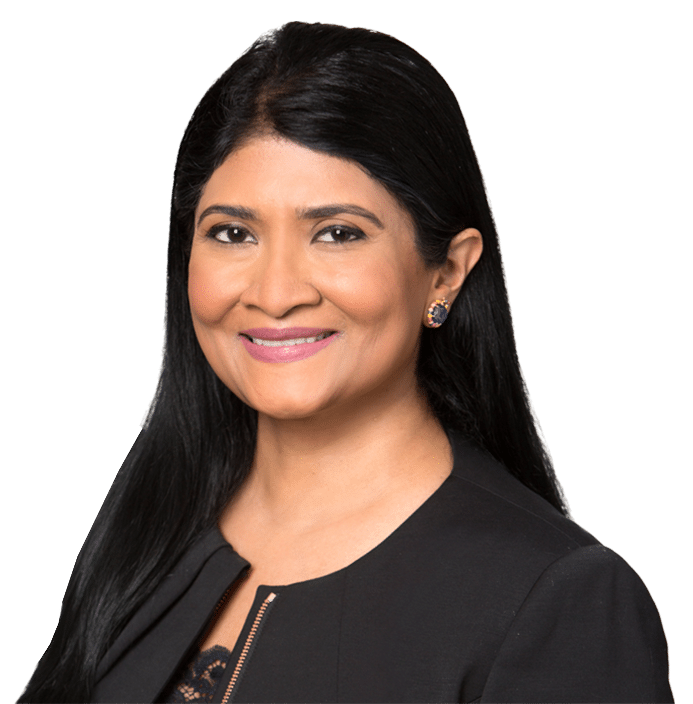 Dr. Jayashree Mitra
Partner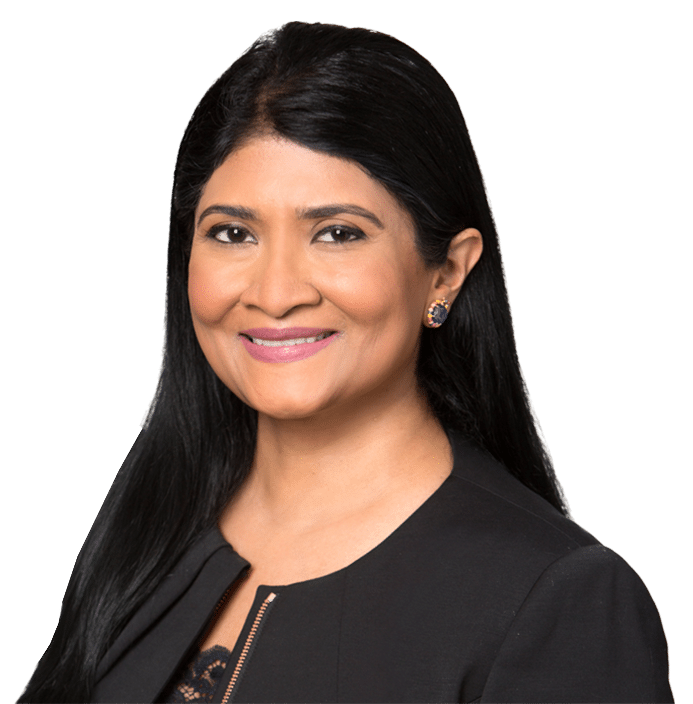 Dr. Jayashree Mitra focuses on patent litigation, including Hatch-Waxman litigation, IPR and PGR proceedings, and trade secret matters. Dr. Mitra has experience with a diverse range of products especially in the pharmaceutical and biotechnological industry including small molecules, protein therapeutics, protein-conjugates, vaccines, injectables, biologics, and biosimilars. She works in federal courts and before the International Trade Commission.
Dr. Mitra also has experience with intellectual property transactional matters, including M&A due diligence support and technology agreements. She is experienced in emerging technologies, including in the blockchain technology, and is a Certified Information Privacy Professional/U.S. private-sector.
Prior to attending law school, Dr. Mitra engaged in research in neuropharmacology at Yale University.  She also worked as a professional writer, advising clients in the pharmaceutical industry concerning the messaging and positioning of drugs in the therapeutic marketplace.
Dr. Mitra engages in extensive pro-bono work, including criminal appeals and death penalty work.
Notable Representations
Represented a global pharmaceutical company in Hatch-Waxman patent litigation in U.S federal court involving enforcement of patents covering client's drug for treatment of epilepsy and pain, achieving victory at trial where the patents were held valid and infringed.
Represented a global pharmaceutical company in Hatch-Waxman patent litigation in U.S federal court involving patents relating to a drug for treatment of depression.
Represented a global pharmaceutical company in a series of IPRs on patents concerning a conjugate vaccine.
Advised a global pharmaceutical company in patent litigations across multiple foreign jurisdictions on patents in the respective countries covering a drug for treatment of epilepsy and pain.
Represented a major pharmaceutical company in a State Attorney General suit involving claims under the Sherman Act, as well as state antitrust and consumer protection claims.
Represented innovator pharmaceutical manufacturers in multiple class-action antitrust challenges to patent settlement agreements arising out of Hatch-Waxman litigation between innovator and generic manufacturers.
Represented a leading steel manufacturer in Section 337 investigation on claims of trade secret misappropriation and obtained favorable outcome on the basis of a forensic inspection of respondent's computers.
Notable Publications
Author, The Fifth Amendment Versus Compelled Production of Encrypted Data, ABA SECTION OF LITIGATION PRETRIAL PRACTICE & DISCOVERY, November 15, 2012.
Author, Supreme Court Re-affirms Presumption of Patent Validity: Practice Notes from Microsoft v. i4i, AIPPI (JOURNAL OF THE JAPANESE GROUP OF THE INTERNATIONAL ASSOCIATION FOR THE PROTECTION OF INTELLECTUAL PROPERTY), Vol. 56, No. 10, 2011.
Author, 'Clear and Convincing' or Something Less? Challenging the Evidentiary Burden for Proving Invalidity, AIPPI, Vol. 56, No. 4, 2011.
Co-author, Finding the Mastermind in Joint Infringement Suits, LAW360,  December 21, 2010.
Education
Northwestern University School of Law
J.D., 2008
Honors: Law Review
Yale University
Ph.D., Pharmacology, 2003
All India Institute of Medical Sciences
M.S., Physiology, 1996
Rammohan College
University of Calcutta, India
B.S., Physiology, 1994
Court Admissions
U.S. District Court – S. District of NY
U.S. District Court – E. District of NY