John C. "Jay" Maloney, Jr.
Partner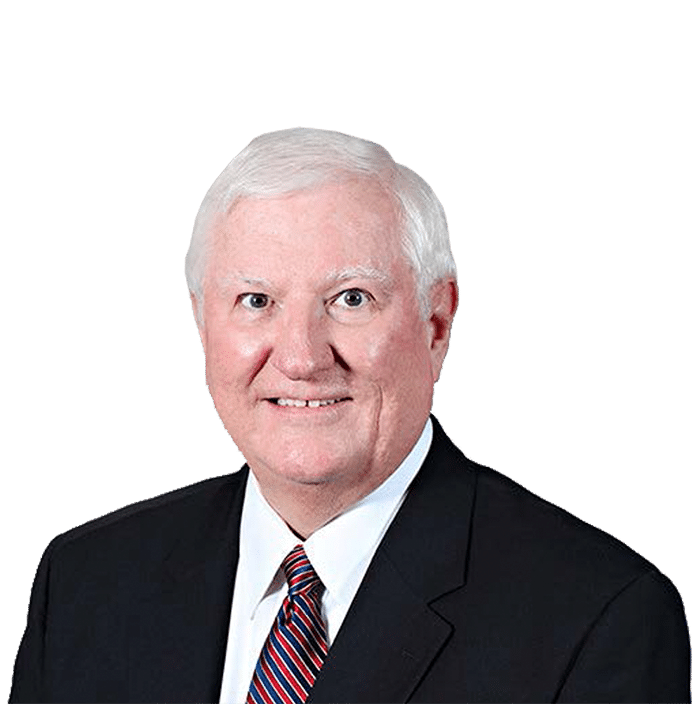 John C. "Jay" Maloney, Jr.
Partner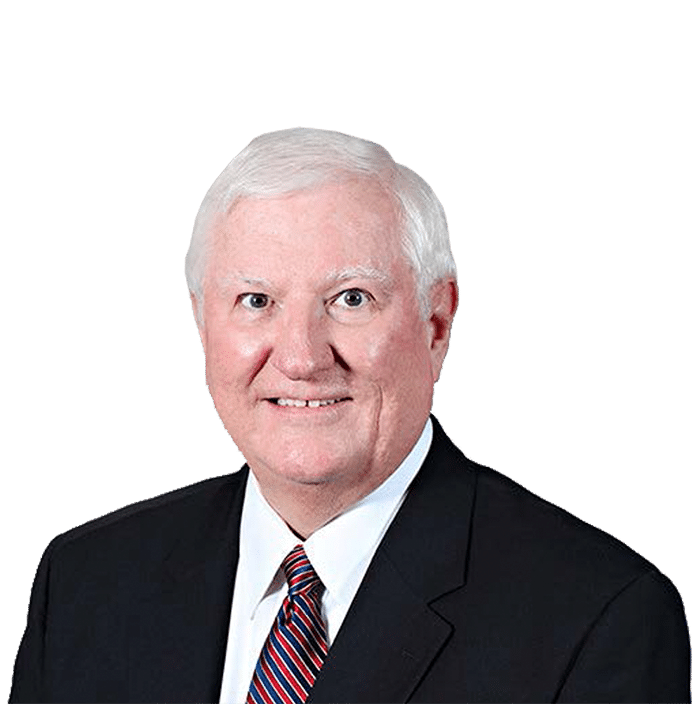 Jay Maloney is a trial lawyer and a highly experienced complex commercial litigator. He focuses most often on patent, product liability and class action litigation, particularly in relation to the health care industry. He has substantial experience working with medical, financial and valuation experts, both consulting and testifying. Mr. Maloney has won 19 of 21 trials.
Prior to joining Zuber Lawler & Del Duca, Mr. Maloney was a partner at Day Pitney LLP.
Prior to private practice, Mr. Maloney served as law clerk to the Honorable John J. Gibbons, United States Court of Appeals for the Third Circuit, 1975-1976.
Mr. Maloney also served 28 years of combined active and reserve duty in the U.S. Army Reserve, Military Intelligence Branch, and achieved the rank of Colonel.  Colonel Maloney's last assignment was command of a Strategic Military Intelligence Detachment in Miami, Florida.  His military experience includes assignments to the Strategic Studies Institute at the U.S. Army War College, the Defense Intelligence Agency, and the National Ground Intelligence Center.  His areas of strategic focus were Sub-Saharan Africa and Latin America, and terrorist group analysis.  Colonel Maloney's work earned him, among other awards, two Army Commendation medals for his contributions.  Following his retirement from the U.S. Army Reserve, Colonel Maloney has dedicated significant time to veterans pro bono programs.
Notable Representations
Product Liability Litigation / Class Actions. Counsel to major pharmaceutical company in nation-wide DES litigation for more than 25 years, including successfully opposing three motions for class certification.
Product Liability Litigation / Electrical Devices. Counsel to major manufacturers of power equipment and consumer electrical goods which allegedly exploded.
Product Liability / Toxic Torts Litigation. Counsel to Fortune 500 corporations in trials involving industrial accidents, environmental contamination, and allegedly defective products.
Product Liability. Counsel to major manufacturer of children's playground equipment.
Product Liability / Consumer Product Safety. Counsel to major manufacturer of collectible dolls regarding product safety.
Patent Litigation. Represented a Swiss-based developer of cardiology products in a high-stakes patent litigation against a major medical device manufacturer, achieving a resounding Markman hearing victory that resulted in favorable resolution of the litigation for our client.
Class Action. Counsel to major corporation in a pesticide liability class action.
Class Action. Counsel to 50 assureds of a major insurance company in a class action alleging immune system injuries caused by exposure to a toxic cloud.
Publications & Presentations
Author, Preparing the Expert Witness for Deposition, TODAY'S GENERAL COUNSEL, Feb/Mar 2017
Author, Preparing the Designated Corporate Representative for Deposition,TODAY'S GENERAL COUNSEL, Aug/Sept 2016
Presenter, Effective and Ethical Preparation of the Fact Witness for Deposition, New Jersey Institute of Continuing Legal Education, June 17,2016
Co-author, FDA Delays Critical Decision on Generic Drug Labeling and Scope of Potential Tort Liability Regulations, PHARMACEUTICAL OUTSOURCING, August 2015.
Moderator and Presenter, Preparing and Defending Your Witness: Guidance and Ethical Considerations for Fact Witnesses, Corporate Representatives and Experts Commercial Law WebAdvisor, May 14, 2015.
Author, Ten Commandments for Preparing the Deposition Witness,TODAY'S GENERAL COUNSEL, Feb/Mar 2015.
Co-author, FDA Rule for Generic Drug Labels Would Alter Scope for Tort Liability, NEW JERSEY LAW JOURNAL, April 28, 2014.
Moderator and Presenter, Lost Profit Damages in Commercial Litigation,American Law Institute, December 17, 2014
Presenter, Assessing Damages in Commercial Cases, New Jersey Institute of Continuing Legal Education, 2014, 2012, 2010, 2008, 2006, 2004
Professional Affiliations
Member, New Jersey District XB Ethics Committee, 2010-present
Faculty Member, National Institute of Trial Advocacy, Regional Programs in Trial and Deposition Skills, New York, New Jersey, Massachusetts, District of Columbia, 2001-present
Master and President, Worrall F. Mountain American Inn of Court, 1993-present
Mediator, Superior Court of the State of New Jersey, Morris County, 1993-present
Founder, (past) President and current Director, New Jersey Law Firm Group (non-profit outreach to diversity students at New Jersey law schools), 1989-present.
Trustee, Third Judicial Circuit, American Inns of Court Foundation, 2009-2012
Chairperson, New York State Bar Association, Committee on Federal Constitution and Legislation, 1997-2005
Chairperson, New York State Bar Association, Coordinating NYSBA Response to Federal Counter-Terrorism Initiatives, 2001-2004
Member, Arizona State Bar Association
Member, American Bar Association, Litigation Section
Colonel, United States Army Reserve, Military Intelligence Corps, 1970-1998.
Director, North Jersey Civil War Roundtable, 2005-present
Volunteer, National Veterans Legal Services Program
Awards & Achievements
Rated AV Preeminent rated by Martindale-Hubbell
New York Super Lawyer – Business Litigation, 2016,2017
Super Lawyer, Corporate Counsel edition, 2010
New Jersey Super Lawyer – Business Litigation, 2009-2014
Education
New York University School of Law
J.D., 1975
Business Editor, Law Review
Columbia University
M.A., 1971
Herbert H. Lehman Fellow
Graduate Facilities Alumni Fellow
Fordham University
B.A., 1970, summa cum laude
Phi Beta Kappa
Omicron Delta Epsilon
Bar Admissions
New York
New Jersey
Arizona
Court Admissions
U.S. Supreme Court
U.S. Court of Appeals – Second Circuit
U.S. Court of Appeals – Third Circuit
U.S. Court of Appeals – Ninth Circuit
U.S. District Court – District of Arizona
U.S. District Court – District of New Jersey
U.S. District Court – E. District of New York
U.S. District Court – S. District of New York
U.S. District Court – W. District of New York
U.S. District Court – E. District of Kentucky