Mark H. Bloomberg
Of Counsel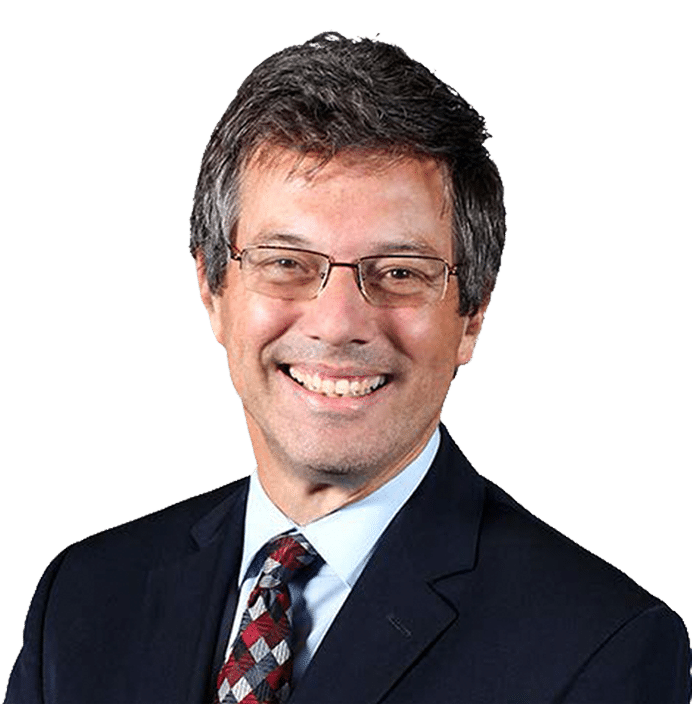 Mark H. Bloomberg
Partner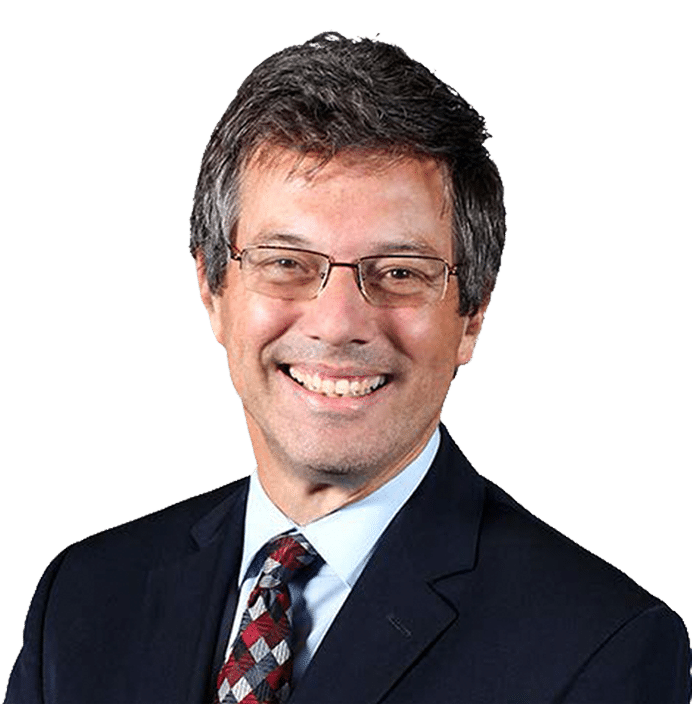 Mark Bloomberg is an intellectual property litigator.  With more than 30 years of experience, he has represented clients in infringement actions, and advised clients concerning patent infringement, validity, remedies and licensing.  During this time, Mr. Bloomberg has participated in all aspects of patent litigation, including jury trials, bench trials, claim construction hearings, arbitrations and appeals.
Mr. Bloomberg's experience ranges from representing an American-based international consumer product company in a landmark damages trial that resulted in a $925 million damages award, to representing a start-up satellite radio company that successfully launched its satellite radio service after designing around patents asserted by its competitor. He has represented clients in a number of technology areas, including computers, video games, telecommunication systems, electronic trading systems, business methods and medical devices, and has substantial experience representing clients in connection with patent damages and injunctive remedies. Mr. Bloomberg also has experience with patent litigation and counseling concerning a variety of products in the consumer electronics field, including personal computers, video monitors, satellite radios, cellular telephones and cameras.
Mr. Bloomberg also counsels clients in connection with various intellectual property issues and disputes. He has evaluated potential infringement and validity of patents, developed strategies to redesign products to avoid infringement, assessed the merits, potential damages and potential injunctive relief for ongoing litigation in connection with diligence, and negotiated and prepared patent licenses, settlement agreements and purchase agreements.
Prior to joining Zuber Lawler & Del Duca, Mr. Bloomberg was a Partner at Ropes & Gray LLP.  Before becoming a lawyer, Mr. Bloomberg worked in the Spacecraft Steering and Control Group at the Charles Stark Draper Laboratory, where he designed algorithms for the inertial guidance system of the MX Missile.
Notable Representations
Represented an American-based international consumer product company at eight-month bench trial for damages relating to the opposing party's infringement of the company's instant photography patents. The Court awarded $925 million in damages.
Represented a leading technology innovator of electronic trading systems in connection with its acquisition and assertion of a patent relating to automated futures trading systems, resulting in royalty payments of $48 million.
Represented a major American company in the computer industry and leading vendor of computer systems, software and peripherals in an action for infringement of ten patents by the opposing party's microprocessors and in a responsive action filed by the opposing party. It was reported that the settlement of the case was estimated to be worth $1.6 billion for the represented company.
Represented a company in the video game industry in a two-week jury trial for alleged infringement of three patents relating to countertop video game machines, and advised company in connection with modifying its products to design around the asserted patents. None of the company's redesigned products was held to infringe.
Represented a start-up satellite radio company in an action for alleged infringement of three patents brought against the company prior to the launch of its satellites, and advised company in connection with redesigning its system to provide service before the other party launched its competing service.
Represented a data storage technology company, after a jury found that the company had willfully infringed another company's patent relating to data storage and retrieval systems. Obtained JMOL of non-infringement, which enabled the company to design around the patent and to avoid any injunction against its products, and successfully avoided any enhancement of damages.
Represented a global securities exchange and private investor in an action for alleged copyright infringement relating to electronic trading system software and for breach of a contract relating to the joint development of an early electronic trading system. The $50 million copyright infringement claim was dismissed with prejudice based on a license defense, and the remaining state law claims were dismissed from the federal action.
Represented classroom furniture manufacturer and seller in an action for alleged infringement of design patents and trade dress.  Obtained summary judgment of non-infringement of key design patent, after which the case settled.
Represented an insurance company in a two-week jury trial for alleged infringement of a patent relating to a method for administering annuity contracts.
Represented a medical device company in a two-month bench trial for alleged infringement of a patent relating to angioplasty catheters.
Represented pharmaceutical companies in action for infringement of patent relating to nicotine patches.  Obtained temporary restraining order, which enabled plaintiffs to obtain FDA approval and launch their product at the same time as defendants' previously approved nicotine patch.
Professional Honors & Activities
Co-Chair, New York Intellectual Property Law Association CLE Committee
Member, New York Intellectual Property Law Association Nominations Committee
Education
Harvard Law School 
J.D., 1984, cum laude
Massachusetts Institute of Technology
S.M., 1981
Major: Mechanical Engineering
Massachusetts Institute of Technology
S.B., 1980
Major: Mechanical Engineering
Bar Admissions
Massachusetts
New York
U.S. Patent
Court Admissions
U.S. Court of Appeals – Federal Circuit
U.S. District Court – Eastern District of NY
U.S. District Court – Southern District of NY
U.S. District Court – Northern District of CA