Robert W. Dickerson, Jr.
Partner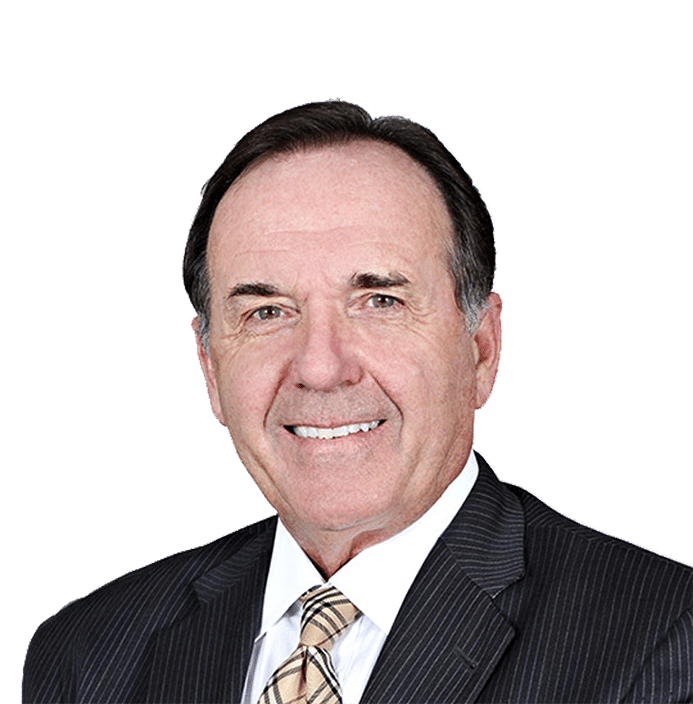 Robert W. Dickerson, Jr.
Partner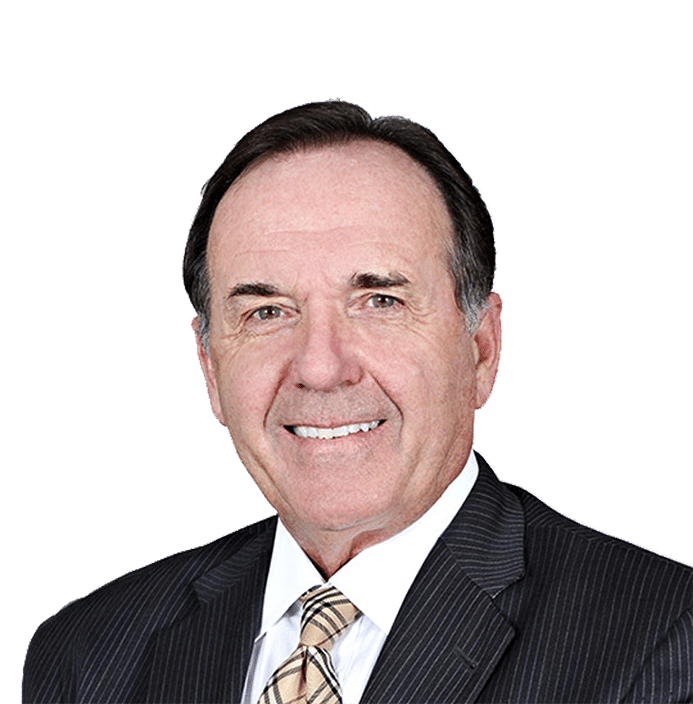 Robert Dickerson has been litigating patent, antitrust, trademark, copyright and trade secret cases for over 30 years, most of those as first chair, and many of those for Fortune 500 companies. He has litigated cases in U.S. District Courts throughout the country, and before the International Trade Commission, compiling an exceptional win-to-loss ratio. He's also successfully argued cases before various appellate courts, including the Federal Circuit.
Mr. Dickerson's experience involves a wide range of technologies, including various types of medical devices, optical networks, 3-D printing, flashlights, laser sintering, stereolithography, biotechnology (including genetically modified plants), integrated chip design, veterinary products, commercial garment processing, laminated flooring panels, computer switch products, non-volatile memory, business methods, video and other games, database management, and mechanical devices, among many others. In addition, he is registered to practice patent law by the U.S. Patent and Trademark Office, oversees patent and trademark prosecution matters, and advises clients on their overall IP portfolios, including national and global IP strategies and licensing programs for patents and trademarks.
Mr. Dickerson also litigates general business franchise matters in state courts and before administrative agencies. He has represented a national distributor of motor vehicles and handled a wide variety of motor vehicle distributor/dealer issues and litigation throughout the country.
Mr. Dickerson also counsels clients on the IP aspects of M&A, and provides infringement and freedom to operate analysis and opinions. He also leads teams that developed IP audit, capture, evaluation and monetization programs for companies engaged in research and development.
Mr. Dickerson has twice been named as one of the Top 75 IP attorneys, and one of the Top 30 Patent Litigators in California, by California Daily Journal, on the basis of results obtained in large-stakes patent litigation. He has been named as a Tier 1 Patent litigator and as a California Highly Recommended Litigation Star by Benchmark Plaintiff. He has been named an IP Superstar by Los Angeles Magazine for each of the last 11 years. He has been recognized in several Who's Who listings of IP attorneys.
Mr. Dickerson has often been quoted in major publications, including the New York Times and the Wall Street Journal, on hot topics and current cases in IP law.
In 2007-2008, Mr. Dickerson was lead counsel in a pro bono matter that resulted in the largest judgment ever obtained in a Public Counsel pro bono consumer fraud case, for which he received the "California Angel" award from California Magazine.
Mr. Dickerson started his career at IP powerhouse Lyon & Lyon, where he was Associate, then Partner, and then the first ever Managing Partner of the firm. Most recently, he was Chair of the IP Group of a large national law firm.
Prior to starting law school, Mr. Dickerson worked as a cowboy on a cattle ranch, paid for his undergraduate education by playing lead guitar in a professional rock n' roll band, and worked for Shell Development Corporation involved in research and development of herbicides and pesticides.
Representative Publications
"5 Things Every Non-Patent Attorney Should Know About Recent Changes In Patent Law," ABA Journal (2016)
"New Trends in Trademark Law," Inside the Minds, Aspatore (2015)
"Just Browsing: Bringing Your Patent Case in California," Benchmark Plaintiff(2013)
"Apple v. Samsung: Impact of the Verdict," IP/Technology/California Law360(2012)
Representative Speaking Engagements
Moderator: Joint OCIPLA and LAIPLA Judges Panel (2015)
"Hot Topics and Recent Updates in Intellectual Property Law Including the New Adult-Oriented XXX Domain," ACCA SoCal IP Roundtable (2011)
"Effective Indemnity Provisions in Patent Licensing and Assignments Agreements." AIPLA Annual Meetings, La Quinta (2009)
Professional Honors & Activities
Selectee, Tier 1 Litigator, Benchmark IP (2013, 2015)
Selectee, Top IP Attorneys, Legal 500 (2014)
Selectee, IAM Patent 1000: The World's Leading Patent Litigators (2014)
Selectee, IP Superstar, Los Angeles Magazine
Selectee, Southern California Super Lawyers (2004-2015)
Selectee, Daily Journal Top Patent Litigators of California (2012, 2014)
Selectee, Angel Award, California Magazine (2008)
Founding Member, Board of Directors, Association of Patent Law Firms (1999-2001)
Past Member, Board of Directors, Los Angeles County Bar Foundation (2003-2010)
Education
Southwestern University School of Law
J.D., 1979, cum laude
Honors: Law Review; Moot Court Honors Program; Winner, Giles Sutherland Rich National Patent Law Moot Court Competition, Western Regional Finals
University of California, Berkeley
B.S., 1973,
Major: Industrial Engineering and Operations Research
Bar Admissions
California
U.S. Patent Bar
Court Admissions
U.S. Court of Appeals – 1st Circuit
U.S. Court of Appeals – 5th Circuit
U.S. Court of Appeals – 6th Circuit
U.S. Court of Appeals – 9th Circuit
U.S. Court of Appeals – 10th Circuit
U.S. Court of Appeals – Federal Circuit
U.S. District Court – Central District of CA
U.S. District Court – Eastern District of CA
U.S. District Court – Northern District of CA
U.S. District Court – Southern District of CA