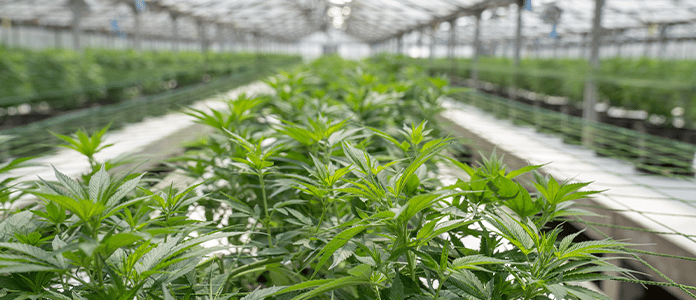 Industry Standards Emerge As Cannabis Enters the Mainstream
August 18, 2022 | Cannabis Law Updates
By: Counsel Raza Lawrence
The cannabis industry is gradually becoming more widely accepted in America and starting to feel more like a normal part of the economy.  For decades, cannabis was bought and sold outside the law.  In the illicit market, norms and standards developed organically and were enforced not in the courts, but via reputation and the prospect of violence resulting from deviations.  Although federal law stubbornly continues to classify cannabis as a Schedule 1 controlled substance and to subject cultivators, distributors, and retailers to severe criminal penalties, 37 states have now legalized medical cannabis, and 19 states have legalized non-medical, adult-use cannabis.  With this new legal industry sprouting up across the country, cannabis is grappling with many of the same issues faced by other legal industries – including how to develop standards for measuring, weighing, packaging, and labeling, that can be used as common points of reference across the industry.
Without common, objective standards, companies have a more difficult time informing consumers about the attributes of their own products and verifying what they are buying from others.  Businesses face incentives to manipulate their data to say whatever they think their audience wants to hear.  This can create an atmosphere of distrust and prevent many win-win transactions that otherwise would have occurred.  Standards are the glue holding the industry's trust together.
Thus, it is good news for the overall health of the industry that, at the July 7, 2022, annual meeting of the National Conference on Weights and Measures, its members approved a measure recommending that state regulators create standards for measuring cannabis potency, labeling and packaging requirements, and allowable variations in levels of cannabinoid content.  These new recommendations will be included in federal guidance to be published in the next handbook of the National Institute of Standards and Technology (NIST), a division of the U.S. Department of Commerce that Congress established in order to "promote U.S. innovation and industrial competitiveness by advancing measurement science, standards, and technology in ways that enhance economic security and improve our quality of life."
Concurrently with the new federal guidelines, California is seeking to adopt its own uniform methodology for cannabis potency testing.  Cannabis potency testing is required under state law but lacks uniform standards.  Purportedly, cannabis companies have been shopping around for laboratories that will use any methods available to show higher THC contents, in response to consumer demand for high-THC products.  According to Nicole Elliott, the Director of the California Department of Cannabis Control, "One of the challenges we face in regulating an industry that is not federally recognized, is the lack of standardized, and validated methods for testing … Individual, licensed laboratories use different methods which may produce inconsistent results and inaccurate data on cannabis cannabinoid content. DCC is working to change that so there is greater integrity in the market, accurate information for consumers, and confidence among stakeholders."
As an example of the harm that can occur in the absence of uniform standards, New York medical cannabis company Curaleaf recently had to pull tens of thousands of units of cannabis from dispensaries due to its shift to a new way of labeling product potency without getting approval from state regulators at the Office of Cannabis Management.   Curaleaf started testing its cannabis using "dry weight" measurements, while other medical cannabis brands sold in New York tested products using a "wet weight" measurement.  By measuring the THC content as a percentage of dry weight, Curaleaf was able to boost the reported THC content of its products, creating the false impression that its products contained higher THC contents than similar products sold by its competitors.  Although Curaleaf alleged that dry weight is considered the most accurate metric for THC content and that other states used this method of testing, Curaleaf was nevertheless forced to pull its products from New York shelves due to deviation from the prevailing testing method used in New York.  Establishing clear, uniform standards for testing would eliminate this type of confusion, allowing brands to more accurately communicate the traits of their products, and consumers to make more informed purchasing decisions.
The increasing demand for uniform standards is evidence that cannabis is entering the mainstream, and becoming a commodity that is an important component of the American economy.  Especially while our overall economy experiences ongoing upheavals due to inflation and supply chain disruptions, it is important that regulators support the emerging cannabis market, which provides hundreds of thousands of jobs and billions of dollars in tax revenues.  Creating standards for measuring cannabis potency, packaging, and labeling will help ensure that the market is efficient, fair, and transparent.
References
https://www.marijuanamoment.net/federal-standards-handbook-gets-new-section-on-cannabis-potency-packaging-and-labeling/
https://www.nist.gov/about-nist
https://cannabis.ca.gov/2022/07/california-looks-to-standardize-cannabis-testing-statewide/
https://www.syracuse.com/marijuana/2022/08/curaleaf-forced-to-remove-thousands-of-medical-marijuana-products-from-ny-dispensaries.html
https://www.leafly.com/news/industry/cannabis-jobs-report
https://www.fool.com/research/marijuana-tax-revenue-by-state/