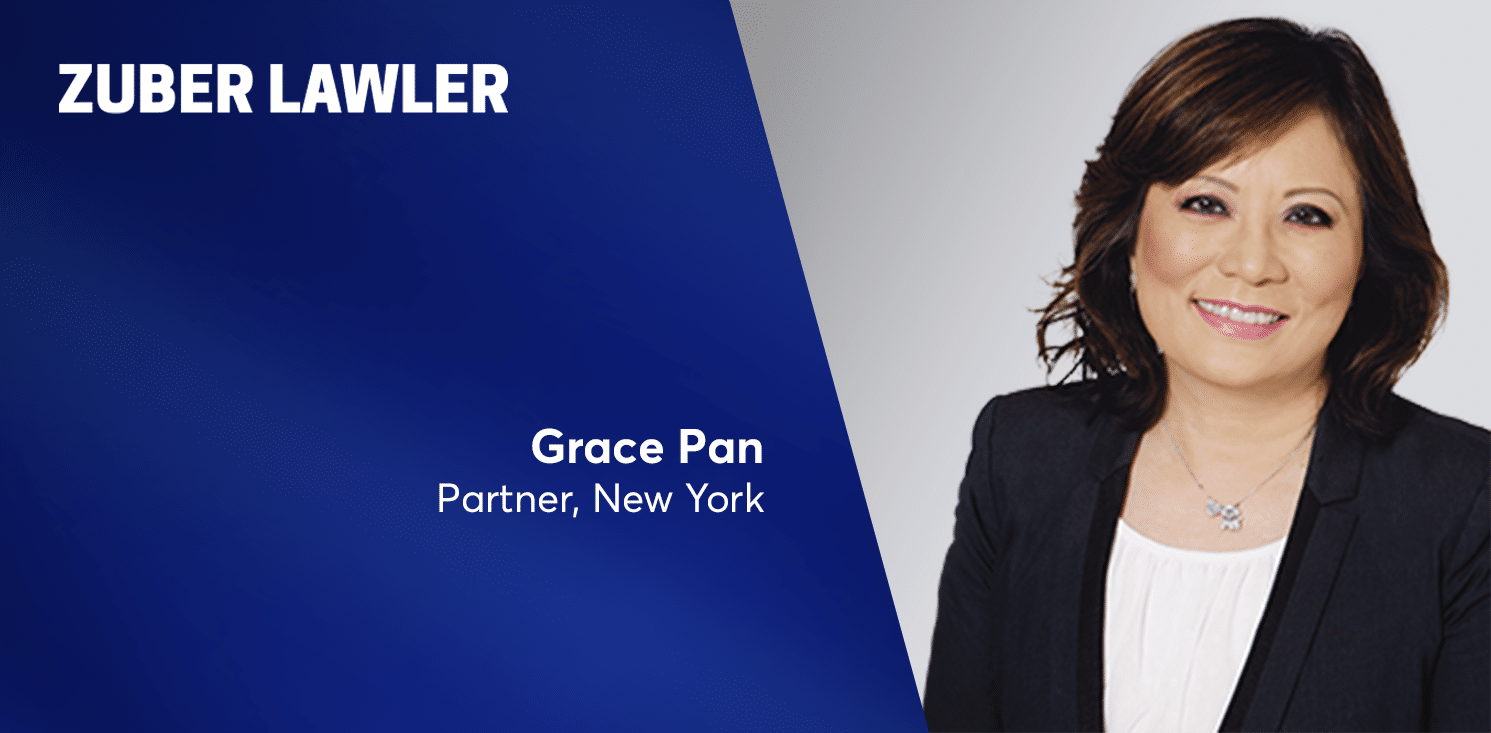 Zuber Lawler Welcomes Leading IP Litigator Grace Pan as a Partner in its New York Office
May 3, 2021 | Press, US Law Updates
Zuber Lawler gratefully announces the addition of Asia-focused IP litigation partner Grace Pan to its New York office. "Grace Pan is an internationally-recognized attorney in relation to intellectual property matters with a nexus with Asia, particularly Taiwan, China, and Japan," says Managing Partner Tom Zuber. "My partners and I are thrilled to incorporate her incredible experience set and gravitas into our law firm." 
Grace Pan focuses on patent, trademark, and other intellectual property litigation. Ms. Pan also prosecutes patent, trademark, trade dress applications before the U.S. Patent and Trademark Office, including as to writing applications, responding to office actions, and interviewing with examiners. She also handles appeals and inter partes review proceedings before the Patent Trial and Appeal Board. Ms. Pan also prepares, files, and defends copyright, trademark, trade dress, and domain name applications (including ICANN proceedings).
Ms. Pan also has experience handling patent, trademark, and trade dress disputes before the International Trade Commission. She also has experience evaluating and accessing patent portfolios; and drafting freedom to operate, non-infringement and invalidity opinions. 
Ms. Pan is admitted in both Japan and Taiwan, and is a member of the Japan Federation of Bar Associations and the Taipei Bar Association. In addition to litigating before various U.S. district courts and U.S. Court of Appeals for the Federal Circuits, Ms. Pan has litigated before the Tokyo District Court, the Tokyo Intellectual Property High Court, the Taipei District Court, and the Beijing District People's Court. She has also prosecuted and defended foreign patent applications, particularly in Japan and Taiwan, and argued before trial examiners at the Japan Patent Office and the Taiwan Patent Office.