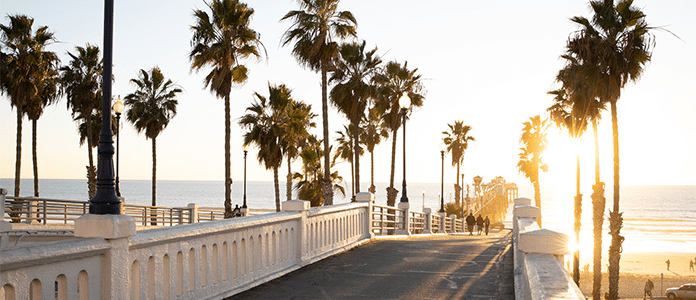 Breaking Barriers: California on the Verge of Legalizing Psychedelics
September 12, 2023 | Psychedelics Law Updates
Article by: Radhi Shah, Lizzie Fanckboner, and Tom Zuber
Exciting developments are underway in the Golden State, as California inches closer to legalizing certain psychedelics for individuals aged 21 and older. The bill (SB 58) has successfully passed through the California Senate, awaiting the final signature of Governor Gavin Newsom to become law. If approved, this legislation will come into effect in 2025, marking a significant shift in the state's approach to plant-based psychedelics, including psychedelic mushrooms.
While Governor Newsom has yet to reveal his stance on the bill, his history suggests a progressive approach to drug policy. He has notably championed the legalization of cannabis in California and advocated for reducing nonviolent drug offenses from felonies to misdemeanors. Newsom's past actions indicate a willingness to rethink conventional drug policies, which raises hopes for the legalization of psychedelics in the state.
It is essential to emphasize the significance of this legislation, particularly in the context of mental health treatment for veterans. Recent research has highlighted the potential of psychedelics in treating mental disorders, including post-traumatic stress disorder (PTSD). Veterans, who often face unique mental health challenges, have a vested interest in this bill's success. Jesse Gould, the founder of veterans advocacy group Heroic Hearts Project and a former Army ranger, underscores the importance of decriminalizing psychedelic substances for veterans seeking healing. He emphasizes that veterans cannot afford to wait for effective treatment options, given the ongoing veteran suicide epidemic.
Nevertheless, diverse perspectives on the best approach to making psychedelics accessible are emerging. Jon Kostas of the Apollo Pact argues that navigating national channels, such as the Food and Drug Administration (FDA), could be more effective than simple legalization. Kostas, who participated in a clinical trial treating alcohol use disorder with psilocybin-assisted therapy, credits the therapy with curing his alcoholism and saving his life. He suggests that for broader access and affordability, it would be more beneficial to integrate psychedelic therapies into existing healthcare systems, such as Medicare, Medicaid, and the VA.
Currently, only Colorado and Oregon have fully legalized the use of mushrooms. In Congress, Representative Alexandria Ocasio-Cortez introduced an amendment in 2019 to expand research into psychedelics, but it faced resistance. However, Ocasio-Cortez and Representative Dan Crenshaw joined forces last year to attach amendments to the annual military spending bill, aiming to increase access to psychedelic treatments for veterans and expand research into psychedelic substances. The U.S. Department of Veterans Affairs has also initiated clinical trials involving psychedelic drugs, demonstrating promise in treating PTSD.
The California bill specifically mentions four substances: psilocybin, psilocin, dimethyltryptamine (DMT), and mescaline. If signed, the bill would decriminalize these substances for noncommercial, personal use and for purposes such as "group community-based healing" and "risk reduction." Furthermore, the bill mandates the establishment of a working group within the California Health and Human Services Agency (CHHSA). This group will make recommendations on the therapeutic use of these substances before legalization takes effect in 2025.
Additionally, Californians would have the right to cultivate an "allowable amount" of these legalized psychedelics, including up to 4 grams of mescaline, 1 gram of DMT, and 1 gram of, or up to 1 ounce of a plant or fungi containing, either psilocybin or psilocin.
However, it's crucial to note that the bill includes certain restrictions. It would deem it a misdemeanor for adults to possess psychedelics on school grounds while school is in session and impose fines and/or imprisonment on those knowingly providing these substances to minors.
In conclusion, California's journey toward legalizing psychedelics is a promising step forward in the broader conversation about mental health treatment and drug policy reform. With potential benefits for veterans and individuals struggling with mental health issues, this legislation represents a significant opportunity for change. As the bill makes its way to Governor Newsom's desk, the eyes of the nation are on California, waiting to see if it will join Oregon and Colorado in leading the way in redefining our approach to psychedelics.
Disclaimer: This content may be an attorney advertisement. The information provided on this website does not constitute legal advice. All information, content, and materials available on this website are for general informational purposes only, and might not be up to date. The content on this website is provided "as is," and no representations are made that the content is free of error. Usage of this website or any resources contained within it does not create an attorney-client relationship between user and Zuber Lawler (or any of its attorneys). Readers of this website should contact their attorney to obtain advice with respect to any particular legal matter. Any and all liability with respect to actions taken or not taken based on the contents of this website are hereby expressly disclaimed.