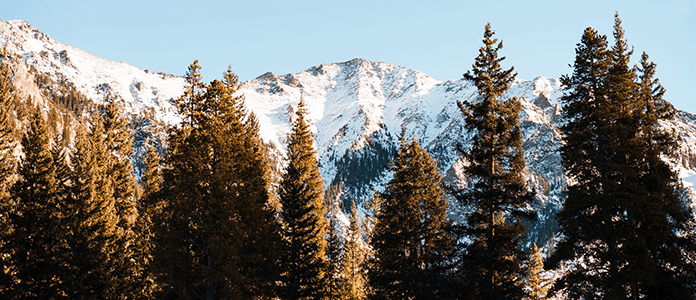 Prop 122: Advisory Board Appointed by Governor Polis of Colorado and Legislative Updates
March 7, 2023 | Psychedelics Law Updates
Article by: Partner Jeff Zuber, Counsel Raza Lawrence, and Associate Lizzie Fanckboner.
Advisory Board Appointed
Colorado voters passed Proposition 122, the Natural Medicine Health Act (NMHA), in November 2022. Now codified in the Colorado Revised Statutes, the NMHA is in a development phase, where the newly appointed Natural Medicine Advisory Board, once confirmed, will work to draft recommendations for the Department of Regulatory Agencies (DORA) to implement the regulated natural medicine access program.
Under the NMHA, each appointed member of the Natural Medicine Advisory Board must have certain, specific expertise and experience. For instance, there should be at least seven members with background, and expertise, in one or more of the following areas: natural medicine therapy, medicine, and research; mycology and natural medicine cultivation; permitted organization criteria; emergency medical services and services provided by first responders; mental and behavioral health providers; health care insurance and health care policy; and public health, drug policy, and harm reduction. Further, at least eight members should have significant expertise and experience in one more of the following areas: traditional indigenous use of natural medicines, religious use of natural medicines, issues confronting veterans, levels and disparities in access to health care services among different communities, and past criminal justice reform in Colorado.[1]
The responsibilities of the Natural Medicine Advisory Board are paramount to laying the foundation and building the framework of the program. They will provide recommendations on:
(a) Accurate public health approaches regarding use, effect, and risk reduction for natural medicine and the content and scope of educational campaigns related to natural medicine;
(b) Research related to the efficacy and regulation of natural medicine, including recommendations related to product safety, harm reduction, and cultural responsibility;
(c) The proper content of training programs, educational and experiential requirements, and qualifications for facilitators;
(d) Affordable, equitable, ethical, and culturally responsible access to natural medicine and requirements to ensure the regulated natural medicine access program is equitable and inclusive;
(e) Appropriate regulatory considerations for each natural medicine;
(f) The addition of natural medicines to the regulated natural medicine access program (under section 12-170-104(4)(b)) based on available medical, psychological, and scientific studies, research, and other information related to the safety and efficacy of each natural medicine; (as a reminder, the Colorado program is starting with psilocybin and psilocin, but may expand to include DMT, ibogaine, and mescaline (not from peyote) starting in 2026)
(g) All rules to be promulgated by DORA; and
(h) Requirements for accurate and complete data collection, reporting, and publication of information related to the implementation of the NMHA.[2]
The initial Natural Medicine Advisory Board consists of fifteen members, all of whom have been appointed by the governor, but are awaiting confirmation by the Colorado senate. The initial members of the Natural Medicine Advisory Board can be found here.  In response to our request at the end of February, DORA has advised that no date for the senate confirmation has been set. Once the confirmation process has been completed, however, Colorado's first Natural Medicine Advisory Board meeting will be announced by DORA.
Legislative Updates
Prop 122 was codified in the Colorado Revised Statutes, and as such, it may be amended by the Colorado legislature, whose current 120-day session convened on January 9, 2023. During this session, we anticipate seeing some attempts to tinker with the NMHA.
There are indications of movement around the uncertainties related to personal use. The personal use component of the NMHA provides for "possessing, [cultivating] storing, using, processing, transporting, purchasing, obtaining, ingesting, or giving away" of an "allowable amount" of Natural Medicine (defined as psilocybin, psilocin, DMT, ibogaine, and mescaline (not from peyote)).[3] "Allowable amount" is defined as not more than 4 grams of the active psychoactive substance of each Natural Medicine, not including the dried fungus or plant material, or the substance to which a Natural Medicine is added to, dissolved in, held in solution, or suspended, and any ingredient or material combined with the natural medicine to prepare a topical or oral product.[4] As one can imagine, there are questions and concerns about how this provision will be implemented and enforced.
One nonprofit organization, Colorado Counties, Inc. (CCI), has received a number of inquiries about the potential impacts of psilocybin decriminalization on counties. CCI, which seeks to offer assistance to county commissioners, mayors, and council members, has noted the significant uncertainty, and resulting questions and concerns, regarding local control issues, quantity limits (both for home grows and possession), safety and security standards for home grows, and potential enhanced penalties for repeat offenses or selling to persons under 21.[5]
Additionally, other organizations are gearing up for initiating legislative changes to Prop 122, such as the Colorado Municipal League (CML), a non-profit that represents the interest of 270 Colorado cities and towns. CML previously opposed Prop 122, and now states that the "measure fails to allow local control over the ability for municipalities to prohibit healing centers in their municipalities and preempts local laws" and as such, it will be "working to initiate legislation to enhance local control and protections."[6] The Blue Rising Together political action committee  has waged an extensive campaign against high-potency THC products, and we may see similar political groups organize efforts to add further legislative restrictions to Prop 122.
As the regular session of the Colorado legislature is underway, we will keep an eye on potential legislative changes to the NMHA and will stay clued in on developments from the Natural Medicine Advisory Board. Stay tuned.
_______________________________________________________________________________________
[1] C.R.S. 12-170-105
[2] C.R.S. 12-170-105(5)
[3] https://leg.colorado.gov/sites/default/files/initiatives/2021-2022%2520%252350.pdf
[4] https://leg.colorado.gov/sites/default/files/initiatives/2021-2022%2520%252350.pdf
[5] https://ccionline.org/advocacy/policy-initiatives/psychedelics-prop-122-resources/
[6] https://www.cml.org/home/advocacy-legal/cml-initiated-legislation