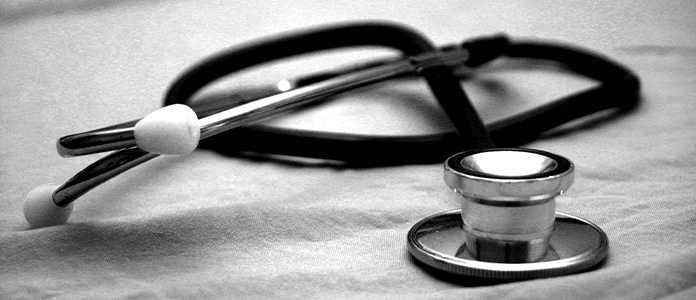 Public Health Emergency Ends and DEA Proposed Rules Step In
March 21, 2023 | Psychedelics Law Updates
Article by: Partner Jeff Zuber, Counsel Raza Lawrence, and Associate Lizzie Fanckboner.
In response to the COVID-19 public health emergency (PHE) declared by the United States Secretary of Health and Human Services, the Drug Enforcement Administration (DEA) adopted a new set of policies to allow DEA-registered practitioners to prescribe controlled substances without having to interact in person with their patients.[1] These new, more relaxed, policies contributed to the proliferation of telehealth, but are only in effect until the end of the PHE. Cue the Biden Administration's recent announcement that it plans to end the PHE on May 11, 2023, which would end the more flexible DEA policies. But there is some good news for telehealth and specifically for telehealth related to the provision of ketamine, which is the only FDA-approved psychedelic medication (formally approved for purposes of anesthesia, but frequently prescribed off-label for certain mental health disorders including depression). The DEA recently released proposed rules to make permanent certain telehealth flexibilities, particularly related to prescribing substances listed on the Controlled Substances Act (CSA).
To understand what this means, it is helpful to break down the pre-PHE telehealth regulations. Before the PHE, a practitioner could issue a prescription for a controlled substance by way of telemedicine only if that practitioner had previously conducted at least one in-person medical evaluation (as provided for under the Ryan Haight Online Pharmacy Consumer Protection Act of 2008).[2] In addition, before the PHE, a practitioner was required to obtain a separate DEA registration in each state in which the practitioner dispensed a controlled substance.[3]
During the PHE, however, authorized DEA-registered providers have been able to prescribe controlled substances, including ketamine, via telemedicine, without the need for an in-person medical evaluation. The DEA also went a step further and granted an exception to the DEA registration requirement, whereby practitioners with any DEA registration did not need to obtain additional registrations with the DEA in the additional state(s) where the dispensing was to occur. As a result, if a practitioner was registered with the DEA in one state, then he or she didn't need additional registrations so long as he or she had permission under state law to practice using controlled substances in the state where the dispensing occurred.
Consequently, DEA-registered practitioners in all areas of the U.S. have been allowed to issue prescriptions for ketamine to patients, without an in-person medical evaluation, and without additional DEA registrations in each state where the substance was dispensed. That is, of course, provided that (a) the prescription was issued for a legitimate medical purpose by a practitioner acting in the usual course of his or her professional practice; (b) the telemedicine communication was conducted using an audio-visual, real-time, two-way interactive communication system; and (c) the practitioner was acting in accordance with applicable Federal and State laws.[4]
It was thought that the end of the PHE would effectively curtail ketamine telehealth services and impact how practitioners could continue to prescribe ketamine via such online services. Enter the DEA's proposed rules, which were published in the Federal Register on March 1, 2023. The period for public comment on these proposed rules is open until March 31, 2023. Electronic comments can be submitted here, on or before the deadline.
Notably, the proposed rules provide that if the issuance of a prescription by a practitioner is otherwise consistent with applicable federal and state laws, practitioners would be allowed to:
Prescribe via telemedicine up to a 30-day supply of Schedule III-V non-narcotic controlled medications (ketamine is Schedule III), or of buprenorphine (a Schedule III narcotic for the induction of treatment of opioid use disorder), without any in-person evaluation (but any refills would require an in-person examination); and
Prescribe via telemedicine any schedule of controlled medication (including narcotics), if the prescribing practitioner has received a qualifying telemedicine referral from a referring practitioner who has conducted an in-person medical evaluation of the patient.
There are of course additional requirements that relate to each of the above allowances, including but not limited to administration and record-keeping criteria.
The proposed rules, however, do not mention the state-by-state registration exception. Specifically, at this time, it seems that the DEA has not changed its position about requiring a practitioner to obtain a separate DEA registration in each state where the practitioner dispenses a controlled substance. But again, these are proposed rules, so it is yet to be seen whether the final rules will include that exception or perhaps a more relaxed form of that exception.
Without final rules that amend the non-PHE prescribing requirements, the requirements related to controlled substances will revert to the pre-PHE status. Providers of telehealth services who have been operating under the PHE provisions will most certainly want to keep an eye on the developments related to the DEA rules.
_________________________________________________________________________________________________
[1] https://www.deadiversion.usdoj.gov/GDP/(DEA-DC-023)(DEA075)Decision_Tree_(Final)_33120_2007.pdf
[2] 21 U.S.C. 829(e)
[3] https://www.deadiversion.usdoj.gov/GDP/(DEA-DC-018)(DEA067)%20DEA%20state%20reciprocity%20(final)(Signed).pdf
[4] https://www.deadiversion.usdoj.gov/coronavirus.html