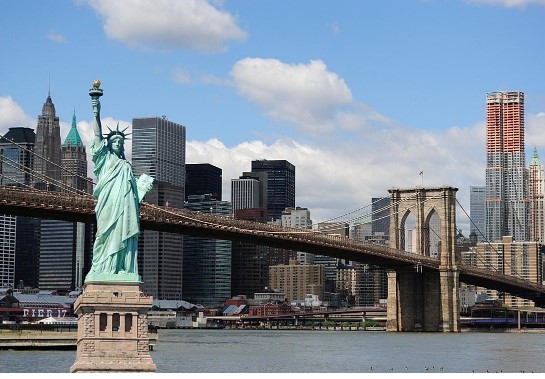 We Are Open For Business – Legalization of Adult Use Cannabis in New York
April 2, 2021 | Cannabis Law Updates, US Law Updates
By Robert Mandel, Jayashree Mitra, Ph.D., Jonathan Purow 
SUMMARY:
Governor Andrew Cuomo's signature on the Marijuana Regulation and Taxation Act ("MRTA") legalizes adult-use marijuana in the State of New York, one of the largest consumer markets in the nation. While there are many steps to be taken before adult-use marijuana is available for purchase and sale, MRTA provides an administrative framework for granting licenses, allocating tax revenue, delineating the rights and responsibilities of municipalities, policing underage use, and preventing diversion. As importantly, it restructures state criminal penalties for marijuana possession, provides relief to those New Yorkers who were previously convicted of marijuana offenses in the state, and requires licenses and business practices to take into account the social equity goals of the legislation.    
Licenses:
Under MRTA, New York will issue licenses to produce, process, test, dispense, distribute, and deliver marijuana. Applicants can seek licenses in multiple categories, but may not be vertically-integrated unless such businesses fall into certain exempt categories for medical marijuana providers or microbusinesses.
Microbusiness licenses will allow the holder to cultivate, produce, and retail their own marijuana products, but will be limited in size. Groups of individuals may also obtain cooperative licenses allowing cultivation and processing of marijuana products and nursery licenses allowing for immature cannabis plants to be grown and sold to other licensees.
Existing medical license-holders will benefit from a number of provisions in the new law, namely—patients are now permitted to keep a 60-day supply of marijuana rather than a 30-day supply, doctors have the discretion to prescribe medical marijuana for any condition, existing license-holders will only have to pay a one-time fee to enter the adult-use market and maintain vertical integration, and such license-holders are eligible for permission to increase the number of dispensaries within the state to eight.
In keeping with the social equity goals, MRTA aims to provide 50% of licenses to communities impacted by marijuana prohibition; minority- and women-owned businesses; distressed farmers; or service-disabled veterans.
Licensing Process:
Licensing will be under the control of a newly established governing body, the Cannabis Control Board (the CCB). The CCB will oversee the new Office of Cannabis Management (the OCM). The CCB will consist of five board members, appointed by the Governor, Senate, and Assembly, for three year terms. The CCB chairperson will be nominated by the Governor with the advice and consent of the Senate. The composition of the CCB must reflect the diversity of the State and communities disproportionately affected by state criminal prosecution of marijuana offenses. 
The CCB will determine the number of licenses issued statewide and any limitations to be placed on licenses issued for a geographic area.  It will also promulgate the form of applications for registration of medical marijuana organizations, licenses, and permits and any reports deemed necessary by the CCB.  The CCB will also establish minimum criteria for certifying employees to work in the industry, approve price quotas, and approve social equity plans. The CCB will review the impact of licenses two years after the first retail sale to determine if the social equity goals have been achieved and if there is unwarranted domination of the marketplace.  
Notably, MRTA does not set forth specific timelines for when the CCB will be filled and OCM will be staffed. Nor does it provide for when those bodies will be required to provide additional specifics on the licensing application process. However, MRTA does require the first assessment report to be issued at the beginning of 2023. Working backwards from this date would imply that detailed application requirements would have to be issued by the end of 2021 or early 2022 so that sales can at least commence in 2022.
Social Equity:
Following on the heels of The Legal Aid Society's findings that 93% of those arrested for marijuana possession in New York City in 2020 were Black and Hispanic people, MRTA comprehensively addresses social equity issues through its requirements for the delegation of tax revenue, benefits provided to social equity applicants, and criminal justice reform. The CCB's formulation of regulations must take into account MRTA's social equity goals.
Taxation:
Under MRTA, marijuana products will be taxed at 13%–9% allocated to the state and 4% allocated to localities.
Products will also be taxed according to their THC content, with the tax set at 0.5 cents per milligram for flower, 0.8 cents per milligram for concentrates, and 3 cents per milligram for edibles.
Requirements for Municipalities:
Municipalities wishing to opt out of allowing adult-use marijuana retail dispensaries or on-site consumption licenses must pass an ordinance to that effect by December 31, 2021. However, if the municipalities choose to opt out, they will not receive any share of the generated tax-revenue.
Takeaways:
Legalization in New York has been long awaited and opens the door to one of the largest markets of adult consumers (age 21 or older) in the United States. 

While marijuana businesses must wait for the CCB's guidance on licensing, sales are expected to begin no later than 2022, which means the licenses and permits are likely to be issued in 2021 or early 2022 to accommodate such sales. Applicants should therefore work promptly to build their teams, establish relationships with service providers, and take other advance steps to be ready to apply for licenses soon after the CCB issues detailed requirements.

MRTA's focus on social equity, geographical diversity, and prevention of underage sale and illegal trafficking provides guidelines for putative licensees to consider and prepare for as the industry awaits further guidance on the licensing process.
Partner
Robert Mandel, named to The Best Lawyers in America®, and Southwest Super Lawyers®, is a highly accomplished business litigator and appellate attorney. His experience includes a wide variety of litigation and appellate matters on behalf of clients in Arizona's emerging cannabis industry. Mr. Mandel won a landmark decision at the Arizona Supreme Court holding that the Arizona Medical Marijuana Act (AMMA) immunizes not merely the medical use of the dried flowers of the cannabis plant but also of products manufactured from the plant's extracted resin, in effect saving the legal medicinal cannabis extract industry in Arizona. He earned a J.D., cum laude, at the University of Michigan Law School and a B.A., Honors Degree at the University of Wisconsin-Madison, where he was Phi Beta Kappa.
Partner
Dr. Jayashree Mitra focuses on patent and other intellectual property litigation, often involving pharmaceutical products and cannabis. Dr. Mitra has litigated drug patents for one of the biggest pharmaceutical companies in the world. She is ideally situated to digest the science underlying innovative cannabis products. She earned a PhD in pharmacology from Yale University and her J.D. from Northwestern University School of Law, where she was a member of the Law Review. She works in Hindi and Bengali.
Counsel
Jonathan Purow specializes in general intellectual property litigation and transactions, and cannabis regulatory and transactional matters. Mr. Purow works with clients to establish, protect, license, and enforce their intellectual property. He focuses on how constantly evolving cannabis state and federal laws and regulations impact his clients and their brands. Mr. Purow earned his B.A. from Brown University and his J.D. from Benjamin N. Cardozo School of Law where he received the Charles Ballon Writing Award.